Key Takeaways:
Massage therapy can significantly aid in the recovery of football injuries.

Different types of massages cater to various needs, from relaxation to deep tissue healing.

Incorporating regular massages can enhance an athlete's performance and reduce downtime.
The Magic Touch: Massage Therapy for Football Injuries
Football, a sport of passion and prowess, often comes with its fair share of injuries. From sprained ankles to chronic pain, players frequently face physical challenges.
But what if there was a way to alleviate these issues and bounce back faster? Enter the world of massage therapy.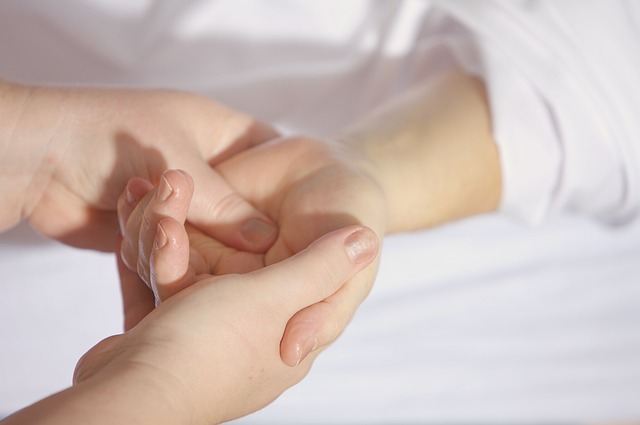 Why Football Players Need Massage Therapy
Football players often undergo intense exercise, pushing their bodies to the limit. This rigorous activity can lead to:
Sports injuries: From minor sprains to more severe injuries.

Chronic pain: Persistent pain that can hinder performance.

Scar tissue: Which can limit mobility and increase pain.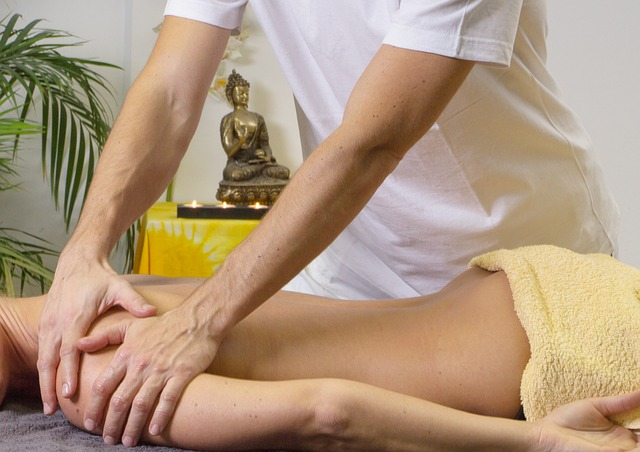 Massage therapy offers a solution to these problems, aiding in the healing process and ensuring players are always at their best.
Types of Massages for Every Need
There's a massage service for every need, and understanding which one is right for you can make all the difference: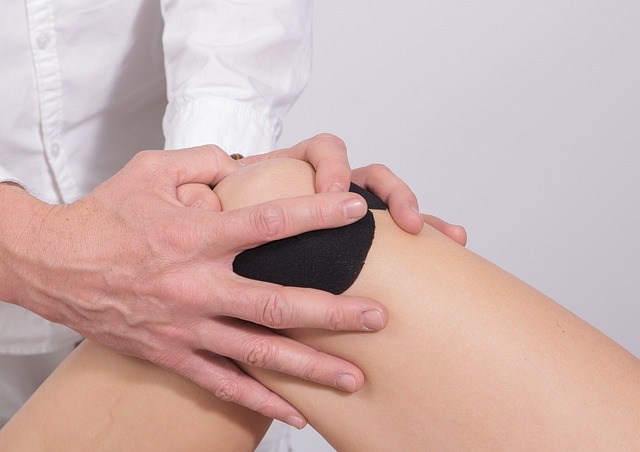 Deep Tissue Massage: Beyond the Surface
While all massages provide relaxation, a deep tissue massage goes a step further. It targets the inner layers of muscles, breaking down knots and relieving chronic pain. It's the go-to choice for athletes and those suffering from long-standing muscle tension.
Sports Massage: The Athlete's Best Friend
Every sport, be it football, basketball, or tennis, takes a toll on the body. A sports massage is tailored specifically for the needs of athletes.
It focuses on areas of the body that are overused and stressed from repetitive movements.
Not only does it aid in recovery, but it also enhances performance, ensuring you're always game-ready.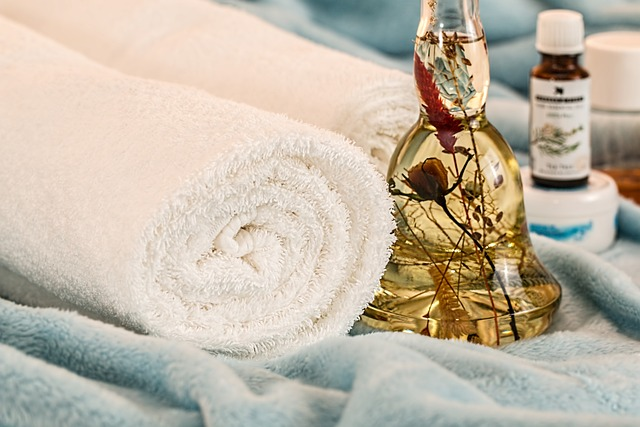 Relaxation Massage: A Journey of Tranquility
In today's fast-paced world, taking a moment for oneself is crucial. A relaxation massage offers just that. With a combination of gentle strokes and calming techniques, it's all about letting go and immersing oneself in a state of complete tranquility.
Shoulder massage
Targets can relax the shoulder region, relieving tension and improving mobility.
Swedish massage
A classic choice, it combines various techniques for a rejuvenating experience.
The IMMERSE Experience
At IMMERSE Modern Massage, our mission is to help you relieve the stress, tension, and pain that degrades your quality of life.
We believe in the power of massage to heal and transform lives, ensuring you're the best version of yourself, both in body and mind.
Our team of expert massage therapists are trained in various techniques, ensuring you get the treatment you need.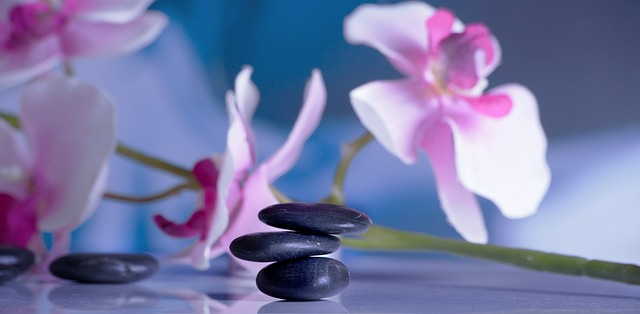 Benefits Beyond Relief
Massage does more than just provide relief ease pain. It offers a plethora of benefits:
Enhanced blood flow: Promoting faster recovery.

Decreased recovery time: Get back on the field sooner.

Mental relaxation: Because the mind needs healing too.
The Science Behind the Magic
Recent studies have shed light on the benefits of massage for athletes. A systematic review from PubMed highlighted that while massage might not directly improve performance, it does enhance flexibility and reduce delayed onset muscle soreness (DOMS).
Another study emphasized the psychological benefits of massage, crucial for athletes' mental well-being.
Incorporate Massage into Your Routine
Whether it's the football season or off-season training, incorporating massage into your routine can be a game-changer.
From deep tissue treatments to relaxation massages, there's something for everyone. And with the expertise of IMMERSE Modern Massage, you're in safe hands.
The Power of Pressure Points and Massage Techniques
Pressure Points: The Hidden Gems of Healing
Every athlete, especially those in contact sports like football, knows the pain of an unexpected injury. But did you know that our body has specific pressure points that, when massaged, can provide instant relief?
These points, found throughout our body and joints, are gateways to relaxation and healing.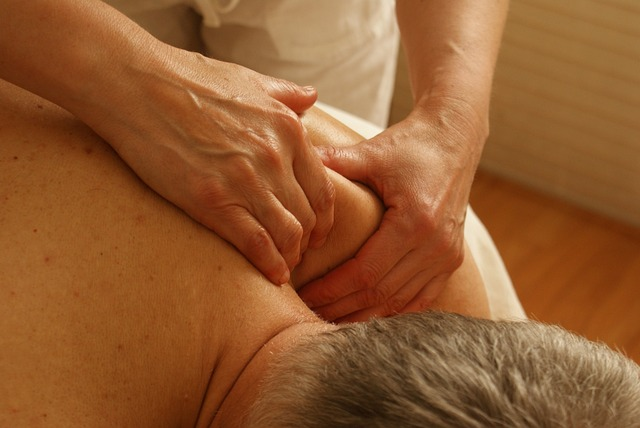 Muscles and Their Role in Sports
Muscles are the driving force behind every tackle, sprint, and jump. But they're also the first to bear the brunt of injuries.
A deep tissue massage focuses on these muscles, reaching the innermost layers to provide relief from chronic pains and aches. It's not just about stretching or about relaxation; it's about ensuring the muscles are ready for the next game.
Skill Levels and Tailored Massages
Whether you're a rookie or a seasoned pro, your body has different needs. Massage therapists at IMMERSE Modern Massage understand this.
They tailor their techniques based on your skill levels and specific requirements. From deep tissue to relaxation massage, there's something for everyone.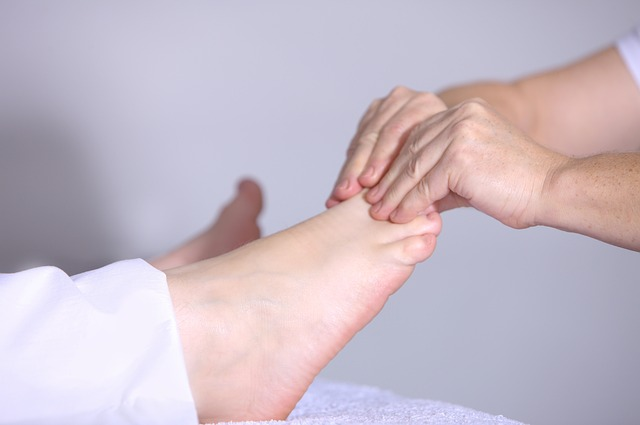 The IMMERSE Experience in Portland
Located in the heart of Portland, IMMERSE Modern Massage offers a sanctuary for those seeking relaxation, wellness and healing. Our mission is clear: "To help you relieve the stress, tension, and pain that degrades your quality of life so you can be the very best version of you, body and mind." And we live by it, one massage at a time.
The Many Benefits of Massage
Massage is not just a luxury; it's a necessity, especially for athletes. The benefits are manifold:
Improved circulation: Enhancing the healing process.

Increased mobility: Ensuring you're always game-ready.

Mental well-being: A relaxed mind is as crucial as a relaxed body.

 
The Science of Healing and Relaxation
The art of massage is backed by science. A study from PubMed emphasized the benefits of massage in enhancing the recovery process.
Another video showcases the techniques used in sports massage for spinal injuries, a common ailment in football.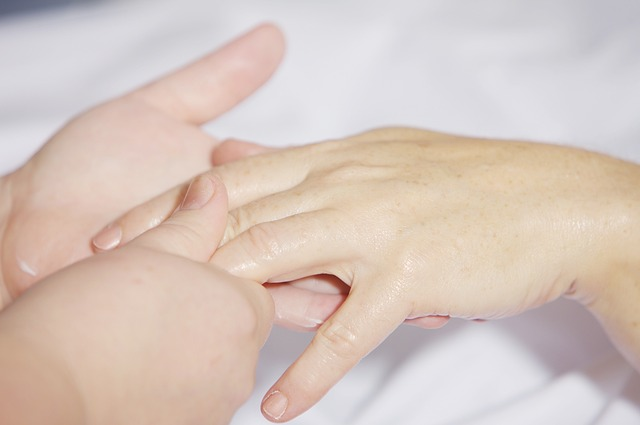 Why Every Athlete Needs a Massage
Every athlete, irrespective of the sport, can benefit from a massage. It's not just about healing; it's about prevention.
Regular massages ensure that the muscles remain in prime condition, reducing the risk of injuries. And for those times when injuries do occur, massages can speed up the recovery process.
Diving Deeper into the World of Massage
The Essence of Massage
Massage is more than just a series of hand movements on the body. It's an art, a science, and a pathway to holistic well-being.
Whether you're an athlete recovering from a rigorous training session or someone seeking relaxation after a long week, massage therapy offers a sanctuary for both the body and mind.
The Role of a Massage Therapist
A massage therapist is more than just a practitioner. They're listeners, healers, and guides on your journey to wellness.
At IMMERSE Modern Massage, our team of skilled massage therapists are trained in various techniques, and focus on ensuring every client receives the treatment they need.
Therapeutic Massage: Healing with a Purpose
For those with specific ailments or chronic conditions, therapeutic massage offers a solution.
It's a targeted approach, addressing the root cause of the problem rather than just the symptoms. Whether it's chronic pain or a sports injury, therapeutic massage paves the way for faster recovery.
FAQs: Portland Massage for Football and Sports Injuries
What is the difference between deep tissue massage and sports massage?
Deep tissue massage focuses on the inner layers of muscles and is designed to treat chronic pain and muscle tension.
On the other hand, sports massage is tailored for athletes and addresses the specific needs arising from their sport, aiding in recovery and enhancing performance.
How can massage therapy help with chronic pain?
Massage therapy is a holistic approach to managing chronic pain. It increases circulation, relaxes muscles, and improves flexibility.
Regular sessions can significantly reduce pain, especially when combined with other treatments.
Why should athletes in Portland consider sports injury massage?
Athletes in Portland and beyond can benefit immensely from sports injury massage.
It not only aids in faster recovery from injuries but also prepares the body for future games, reducing the risk of further injuries.
What is therapeutic massage, and how is it different from relaxation massage?
Therapeutic massage targets specific issues or conditions the client is experiencing, such as muscle injuries or chronic pain. Relaxation massage, as the name suggests, is all about relaxing and is typically used for stress relief.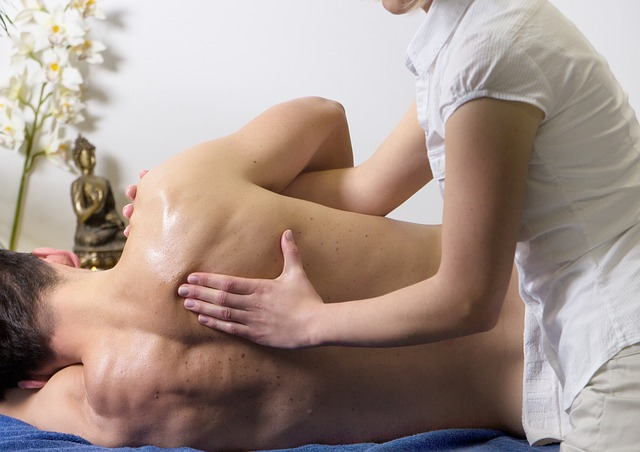 How often should one get a massage for optimal benefits?
The frequency varies depending on individual needs.
Athletes or those with chronic pain might benefit from weekly sessions, while others might find a monthly massage sufficient.
It's best to consult with a massage therapist to determine the ideal frequency.
Are there specialized massages for specific injuries?
Yes, there are specialized massages like sports massage therapy for athletes, prenatal massage for expecting mothers, and shoulder massage for those with shoulder tension or injuries.
It's essential to choose the right type of massage based on your needs.
Why is Portland considered a hub for sports massage, especially for football injuries?
Portland has a rich history of sports and athletics, making it a prime location for specialized services like sports massage.
With numerous sports teams and events, there's a high demand for specialized treatments that cater to athletes' unique needs.
Sports massage in Portland is tailored to address the specific injuries and strains that football players and other athletes commonly face.
How does a sports massage differ from a regular massage?
While both types of massages aim to promote relaxation and well-being, a sports massage specifically targets muscle-tendon junctions, enhancing an athlete's performance and endurance.
It's designed to prevent injuries, especially in high-impact sports like football, and to help in the recovery process post-injury.
I've recently had surgery for a football injury in Portland. Can sports massage aid in my post-op recovery?
Absolutely! Sports massage therapy in Portland is not just for active athletes.
It can significantly aid in the recovery process post-surgery by improving circulation, reducing swelling, and promoting faster healing.
Always consult with your physician before starting any massage therapy post-surgery.
Are there specialized massage therapists in Portland for football injuries?
Yes, Portland boasts a plethora of massage therapists who specialize in treating sports-related injuries, especially those related to football.
These therapists have undergone additional training to understand the unique demands of sports and the injuries associated with them.
I'm an athlete in Portland, but not into football. Can I still benefit from a sports massage?
Of course! While football is a common sport with its set of injuries, sports massage in Portland caters to all athletes.
Whether you're into basketball, running, cycling, or any other sport, a sports massage can enhance your performance, flexibility, and recovery.
How often should I get a sports massage if I'm actively playing football in Portland?
The frequency of your sports massages will depend on your activity level, training schedule, and any existing injuries.
However, many athletes in Portland opt for a massage every one to two weeks during active training and more frequently leading up to big events or post-injury.
Can sports massage help with chronic pain from old football injuries?
Yes, many individuals in Portland with chronic pain from old sports injuries have found relief through sports massage.
By targeting specific pain points and improving circulation, sports massage can alleviate pain and improve mobility.
I've heard of deep tissue massage. Is it the same as sports massage?
While there's some overlap, they're not the same. Deep tissue massage focuses on the deeper layers of muscle and fascia, addressing chronic muscle tension.
Sports massage, on the other hand, is tailored to the needs of athletes, addressing injuries, improving performance, and aiding recovery.
I'm preparing for a big game in Portland. When should I schedule my sports massage?
It's recommended to schedule your sports massage in Portland a few days before your big game.
This allows your body to recover from the massage and reap its benefits during the game. Post-game massages can also be beneficial to speed up recovery.
Are there any Portland-based resources or centers where I can learn more about sports massage and its benefits for football players?
Yes, there are numerous centers and therapists in Portland specializing in sports massage including IMMERSE Modern Massage Plans of Care.
Many offer workshops, training sessions, and resources to educate athletes on the benefits of massage for injury prevention and recovery.
---
Bibliography
---
This article is brought to you by IMMERSE Modern Massage in Portland. Our mission is to help you relieve the stress, tension, and pain that degrades your quality of life so you can be the very best version of you, body and mind.