Portland Massage for Beating the Winter Blues: Your Guide to Cold Weather Wellness
Portland, with its crisp winter air and cozy ambiance, offers a unique remedy for those looking to beat the winter blues.
Cold weather massage in Portland is not just about staying warm; it's a holistic approach to maintaining a healthy immune system and overall well-being during the colder months.
IMMERSE Modern Massage offers a tranquil getaway from the city and from the cold! Nestled in the relaxing inner Southeast Portland Brooklyn neighborhood serving Kerns, Hawthorne, North Tabor, South Tabor, Ladd, Buckman, Sunnyside, Laurelhurst, Belmont, the Pearl District, Division, Clinton, Montavilla, Richmond, Downtown Portland, Southheast Portland.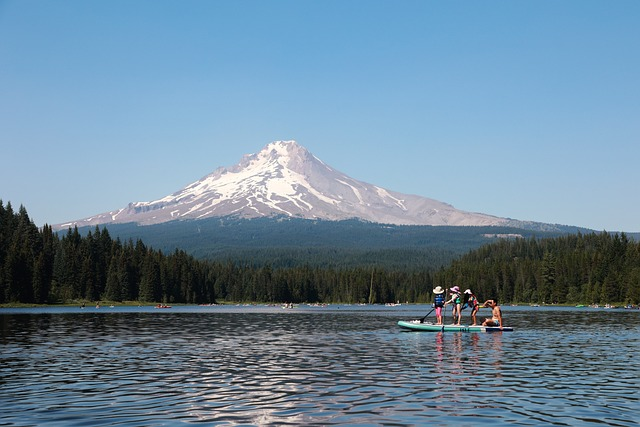 Massage Therapy: A Warm Embrace Against the Cold
Relaxation Massage: The Antidote to Winter Chill
As the temperature drops, a relaxation massage can be a great way to take care of your emotions, your body and find warmth and comfort amongst the cold winter months.
The cooling off of the weather in Portland is a gentle reminder that self-care is crucial, especially when the winter blues loom.
The massage therapists at IMMERSE Modern Massage in Portland are skilled in transforming a regular massage session into a warm wellness escape, promoting relaxation and a sense of well-being.

Techniques like hot stone massage and the use of essential oils are integrated to not only heat the body but also to invigorate the immune system.
Deep Tissue Massage: Combat the Cold, Enhance Immunity
Deep Tissue: Ward Off Winter Woes
Deep tissue massage goes beyond the surface, targeting the layers that hold the stress of the cold in your body.
It's a therapeutic method that not only alleviates chronic pain but is also believed to enhance immune function. Really, any type of massage helps move lymph and warm up the body to help bolster the immune system though.
By focusing on pressure points and deep muscle work, these massages can help to minimize stress and support a healthy immune system.

Our Therapists recommend deep tissue techniques as part of a holistic approach to health during the winter, often coupled with advice on eating healthy foods and maintaining regular exercise.
Hot Stone Massage: A Touch of Warmth in Portland's Winter
Stones and Warmth: A Symphony for the Senses
The hot stone massage is a favorite in Portland's winter months, where the heat from the stones is not just a luxury but a necessity.
It's a treatment that envelops you in warmth, easing the cold's bite and enhancing relaxation.
The strategic placement of hot stones on the body helps to improve circulation and boost immune cells.

Alongside the massage, Portland spas may offer a sauna session or a hot stone treatment as part of their services, providing a comprehensive experience to maintain health and well-being.
Foot Massage: Stepping into Health and Comfort
Tending to the Toes: Foot Massages for Toasty Toes
A foot massage might seem simple, but in Portland, it's a winter ritual that supports both physical activity, balance and immune health.
It's a focused treatment that can be both invigorating and deeply comforting.
Targeting the feet, which often bear the brunt of the cold, can have a surprising effect on overall health and immunity.

Massage therapists in the Pearl District and beyond offer foot massages that are not just about warmth but also about stimulating immune function and promoting adequate sleep.

 

---

Healthy Immune System: Massage as Your Winter Shield

Boosting Immunity: The Role of Massage in Your Health Arsenal

In the heart of winter, a healthy immune system is your best defense against the season's challenges.

Massage therapy, particularly in Portland's colder climate, plays a vital role in this defense.

Massage therapists in Portland are not just experts in relaxation but also in enhancing your body's resilience.

They understand how to stimulate the body's natural defense mechanisms through various massage techniques.

A regular massage can help in the management of stress, which is crucial since chronic stress can weaken the immune system.

Immune System: The Unsung Hero of Winter Wellness

Immune Cells: The Hidden Warriors Enhanced by Massage

The immune system is an intricate network of cells and proteins that guards against infection.

In the cold months, this system needs all the help it can get, and massage therapy is a proven ally.

Techniques like lymphatic drainage can help mobilize immune cells and improve immune function, a benefit that massage therapists in Portland are well-versed in.

Incorporating elements like vitamin C-infused oils or hot stone treatments can further support the immune response, making these massages a staple for health-conscious Portland residents.

Massage Therapists: Portland's Guardians of Health

Trained Experts: Your Partners in Immune Health

Portland's massage therapists are not just skilled in their craft; they are partners in your journey to maintain a healthy immune system through the winter.

They offer personalized treatments that cater to individual health needs, recognizing that each person's immune system is unique.

With a focus on deep tissue, relaxation, and therapeutic massage, these professionals provide more than just temporary relief; they offer a pathway to sustained health and immunity.

Spa Treatments: A Warm Refuge from the Cold

Relax and Rejuvenate: Spa Massages for Cold Weather

When the chill of Portland's winter bites, a visit to a spa can be a sanctuary for both body and soul.

The warmth of a spa environment is not just about physical heat; it's about creating a space where relaxation and healing can flourish.

Facials and massages that incorporate hot stone and deep tissue techniques can help to soothe cold-stressed skin and muscles, promoting a sense of well-being.

Sleep quality often suffers in the winter, but the relaxation from a spa day can help recalibrate your rest cycle, contributing to overall wellness.

Sleep: The Cornerstone of Immune Health

Restful Nights: Massage's Role in Sleep Enhancement

A good night's sleep is pivotal for a healthy immune system, and massage therapy is a proven aid in achieving restorative slumber.

In Portland, where the winter nights are long, ensuring adequate sleep is a must for maintaining health.

Massages can help reduce stress levels, which in turn can lead to a more relaxed state conducive to sleep.

Deep tissue work and relaxation techniques used by therapists can alleviate physical discomfort that might otherwise disturb sleep.

Immunity Maintenance: The Role of Nutrition and Massage

Feeding Your Defenses: How Diet and Massage Work Together

To maintain a robust immune system, the synergy between diet and massage cannot be overstated.

Portland's wellness community understands that vegetables, fruits, and healthy foods rich in vitamins and minerals are as essential as the therapeutic touch of massage.

Supplements may provide an extra boost, but they are no substitute for the nutrient-rich bounty of the Pacific Northwest's produce.

Massage can support the body's absorption and utilization of these nutrients, enhancing immunity and helping to ward off infection.

The Warmth of Wellness: Massage for Winter Health

Heated Modalities: Combating the Cold with Massage

In the depths of winter, the warm embrace of a massage session is not just about comfort; it's about sustaining health.

Portland's massage therapists specialize in treatments that raise the body's temperature, such as hot stone and deep tissue, to enhance circulation and immune function.

The use of sauna and hot stone therapies after a massage can prolong the warmth, aiding in muscle relaxation and stress reduction.

Deep muscle work not only relieves tension but can also help to maintain a warm core temperature, essential in the fight against cold-related ailments.
Soothing Warmth: The Benefits of Hot Stone Therapy During Flu Season

As flu season approaches, Portland's wellness community turns to hot stone massage as a method to ward off the chill and potentially help prevent seasonal ailments.

The penetrating heat from the stones is known to ease chronic pain and may even reduce the risk of heart disease by promoting relaxation and circulation.

Incorporating regular exercise with a massage regimen is recommended for a holistic approach to health.

Often considered the best massage for deep relaxation, hot stone therapy is a favorite in the Pearl District for those seeking solace from the cold.

Vitality and Vigor: Boosting Immunity with Massage

Touch for Defense: Massage as a Method to Strengthen the Immune System

Massage therapy is more than just a tool for relaxation; it's a strategic ally in bolstering the immune system.

By targeting specific pressure points on the body, massage can help reduce stress and promote a sense of well-being, both of which are crucial for a healthy immune system.

Relaxation techniques in massage can lower stress hormones, thereby supporting overall health.

Spa visits that include massage therapy are not just a luxury; they're an investment in sleep quality and wellness.

A Sanctuary in the City: Portland's Spa Scene

Urban Oasis: Finding Serenity and Health in Portland's Spas

In the heart of Portland, amidst the bustle of city life, spa facilities offer a tranquil retreat where facials and massages combat the cold and rejuvenate the skin.

These sanctuaries are not just about indulgence; they're about providing a space to relax, replenish minerals, and enhance immunity.

To maintain health during the winter, consider the nutritional boost of vegetables and fruits, which can be complemented by the body's nurturing through massage.

Supplements may be part of your regimen, but the healing touch of massage can amplify the benefits of a diet rich in vitamins and minerals.

The Healing Touch: Massage for Recovery and Prevention

Recovery and Resilience: Massage's Role in Healing and Flu Prevention

The flu can take a toll on the body, but massage therapy offers a method of healing that supports recovery and can even be a preventative measure.

By relaxing the muscles and promoting a healthy flow of lymph, massage can be a key player in a comprehensive approach to health that includes healthy foods, vaccines, and deep tissue treatments.

Therapists in Portland are skilled in techniques that leave clients feeling relaxed and rejuvenated, ready to face the winter months.

Treatments that incorporate warmth, such as hot stone or sauna sessions, can enhance the body's natural defenses and reduce the risk of seasonal illness.