Unveiling the Ultimate Relaxation: Top Massage Chairs in 2024 for Holistic Wellness
Key Takeaways:
Discover the transformative power of high-tech massage chairs in promoting full-body wellness.

Explore the seamless integration of features like zero gravity, heat therapy, and targeted massages.

Understand the value proposition of investing in your relaxation and physical health with these innovative solutions.
In today's fast-paced world, finding time for relaxation and mental peace is often a luxury. Amidst the chaos, one investment stands out as a gateway to consistent, holistic wellness: the modern massage chair. From the comfort of your home, experience a journey of therapeutic tranquility, muscle recovery, and mental relaxation that traditional massage venues can't match.
The Evolution of the Massage Chair: A Blend of Comfort and Technology
Massage chairs have evolved from simple vibrating seats to sophisticated solutions for body pain and stress. The latest models, like the Real Relax massage chairs, are engineering marvels, offering a suite of massage products and chair programs designed to rejuvenate your entire body. These chairs, equipped with advanced massage rollers and full body and foot roller massage chair capabilities, replicate the skilled hands of a professional masseuse.
Imagine the sensation of feeling virtually weightless, as the chair's zero gravity design elevates your feet to heart level, minimizing strain on the vertebrae and relieving back pressure. This position, coupled with a comprehensive massage experience, transcends the ordinary, transporting you to a state of blissful serenity.
Human Touch Super Novo Massage Chair
Description: The Human Touch Super Novo Massage Chair provides a customizable, three-dimensional massage chair experience with advanced features like Alexa capability via Virtual Therapist™. It offers zero gravity seating, 38 zero gravity auto-wellness programs, dual core-lumbar heat, full-body stretch, and more. The chair's design covers more of the back area, providing extensive coverage and comfort. It features advanced massage chair technology with 3D and 4D massage programs throughout, simulating professional therapist techniques. It also includes an automatic footrest extension, adjustable intensity foot and calf massagers, and convenient fingertip controls.
Link: Human Touch Super Novo Massage Chair
Price: $9,999.00
Features:
3D and 4D Massage Chair Programs

38 Auto-Wellness Programs

Magnetic Dock and Holder

Cloud Touch Acupressure

Dual-Lumbar Heat

Unibody Track

Altec Lansing Premium Sound System

Automatic Leg Extension

Heated Knee, Calf, and Foot Massager

User-Friendly Remote

Quick Access Controls
Customer Reviews: The product has received highly positive reviews, with customers highlighting its pain-relief features, the variety of settings, and the brand and overall massage chair quality.
Human Touch Super Novo Massage Chair
Luraco i9 MAX Massage Chair
Description: The Luraco i9 MAX Massage Chair offers a complete relaxation experience for both mind and a full body part, ensuring that stress doesn't compromise your health. This American-made luxury chair, backed by 7 U.S. patents, delivers superior and medicinal massages. It's available in various editions – Standard, Special, Billionaire, or Royal – each with customizable options. The chair features patented technologies, including Powered Easy-Entry Armrests, Split L-Track, 3D Butterfly Technology, and more. It's equipped with features like adjustable positions for spot-on hand massages, arm and hand rollers, tripled foot and back rollers, and unique full body stretching techniques.
Link: Luraco i9 MAX Massage Chair
Price: $13,490.00
Features:
Patented Powered Easy-Entry Armrests

Adjustable Positions for Spot-On Hand Massages

Patented Split L-Track and 3D Butterfly Technology

Over-The-Air (OTA) WiFi Unlimited Software Updates

Adjustable Positions for Shoulder & Bicep Massages

Full Automotive Leather Upholstery

Tripled Foot and Calf Rollers

Heat Zones (Lower back, Hands, Feet)

5 Level Adjustable Intensity Settings for 6 Body Areas

Touch Screen Remote Control

Zero Gravity

Body Scan

Automatic Leg Length Adjustment

Bluetooth Speaker

Intelligent Self-Diagnostics

Made in the USA, UL Listed & FDA Registered
Customer Reviews: The product has received a 5.00 out of 5 rating based on customer reviews. Users are particularly happy with the chair's performance, highlighting its helpfulness in medical conditions and praising the customer service they received.
Here's the information from the third product page:
Osaki OS-Highpointe 4D Massage Chair
Description: The Osaki OS-Highpointe 4D Massage Chair offers a comprehensive massage chair experience with its advanced 4D massage mechanism, providing a deep tissue massage chair experience across six heat zones. The chair features a variety of advanced functionalities, including an SL-Track system, space-saving technology, and three-stage zero gravity positioning. It also boasts ultra-long automatic footrest extensions, calf kneading, and triple-action foot rollers. For convenience, the chair includes a touchscreen tablet, voice control, a wireless charging pad, and Bluetooth speakers. I've personally tried this one at Planet Fitness, and it's AWESOME!
Link: Osaki OS-Highpointe 4D Massage Chair
Price: $12,999.00
Features:
Advanced 4D Massage Chair Technology

Six Soothing Heat Zones

SL-Track System

Space-Saving Technology

Three-Stage Zero Gravity Positioning

Ultra-Long Automatic Footrest Extensions

Calf Kneading and Triple Action Foot Rollers

Touchscreen Tablet and Voice Control

Wireless Charging Pad

Bluetooth Speakers
Customer Reviews: The product has received a 5.00 out of 5 rating based on 3 reviews. Customers are thrilled with the chair's performance, emphasizing its deep massage chair capabilities, multitude of functions, and overall build quality.
Here's the information from the fourth product page:
Title: Kyota Kokoro M888 4D Massage Chair
Description: The Kyota Kokoro M888 4D Massage Chair is designed for ultimate relaxation and full body rejuvenation, offering features like Voice Control, Wireless Remote, and Tri-Zone Heat for deep muscle relaxation and full body back. This advanced chair provides a unique J-Track massage chair experiencee, Intelligent Voice Command, and other luxurious features for complete full body back relief. It's crafted with the finest materials, ensuring durability and comfort.
Link: Kyota Kokoro M888 4D Massage Chair
Price: Original price $12,999.00, now $8,999.00
Features:
Super-advanced 3D/4D Back Mechanism Technology

Exclusive M888 J-track Massage Chair Experience

Ultimate Foot Roller with Auto Size Leg Extension

Intersound Technology

Voice Control and Wireless Remote

Tri-Zone Heat (foot, lumbar, back massage chair nodes)

Full-Body Scanning Technology

Integrated Air Ionizer

Zero Wall Clearance: 2″

Ideal Height: 4'11" – 6'6"

Ideal Weight: 300 lbs

Chair Weight: 330 lbs
Kyota Kokoro M888 4D Massage Chair
Title: JPMedics Kumo 4D Massage Chair
Description: The JPMedics Kumo 4D Massage Chair, made in Japan, offers a next-level full-body massage experience with features like a 4D massage foot roller, advanced L-Track, and zero gravity recline. It's the first of its kind to offer heated knee therapy, utilizing 3D Knee Technology. The chair's advanced reflexology incorporates tri-action and foot roller massage rollers as a comprehensive massage chair. With state-of-the-art computing technology, including Voice Activation via Alexa and Google Assistant, the Kumo chair provides a personalized massage experience.
Link: JPMedics Kumo 4D Massage Chair
Price: $10,999.99
Features:
4D Vario Motion Roller

48″ L-Track

Zero Gravity Recline

12 Auto Massage Chair Programs

Heated Rollers, Knee, Calves

Advanced Reflexology

Chromotherapy with 7 Colors

Bluetooth Speakers

Touch Screen Tablet Control

Voice Control via Alexa and Google Assistant
JPMedics Kumo 4D Massage Chair
Zero Gravity: The Pinnacle of Relaxation
One of the standout features of a premium chair like the Real Relax massage chair is the one-button zero gravity function.
But the innovation doesn't end there. The integration of Bluetooth allows for a personalized ambiance, where you can enjoy your phone with favorite calming tunes, further enhancing your relaxation journey.
Full-Body Wellness: More Than Just a Massage
The benefits of using a high-quality massage chair extend beyond immediate relaxation. Regular sessions can contribute to better sleep, improved circulation, and expedited recovery from physical activities. The targeted pressure applied by the chair's rollers addresses specific body pain and points, aiding in the relief of chronic pains, improving posture, and increasing overall body mobility.
Tailored Experience with Massage Programs
Modern massage chair offer a variety of pre-set and customizable programs. Whether you prefer a gentle experience or require deep tissue pressure, these chairs can accommodate your needs. The Real Relax chair, for instance, includes settings for Shiatsu, kneading, and tapping, allowing for a massage experience that meets your specific requirements for recovery and relaxation.
Smart Investment: Understanding the Value
While some may hesitate at the price tag of more expensive massage chairs, it's important to consider the value and convenience they bring to your wellness routine. Unlike regular spa visits, owning a massage chair is a one-time investment with lasting benefits. The convenience of having professional-level massage therapy in your home can be a game-changer, especially for those with hectic schedules. In fact, studies have shown that consistent massage therapy can significantly improve various aspects of health, including reducing stress, pain, and muscle tension.
Considering the Costs: Price vs. Value
When contemplating the purchase of a massage chair, consider not only the initial cost but also the value it provides. Brands like Real Relax massage chairs represent an investment in your health and well-being, offering a practical solution for relaxation. The upfront cost may be substantial, but the long-term benefits — such as physical and mental health improvements — are invaluable. Research, like this study from PubMed, indicates that massage therapy is effective in reducing pain, anxiety, and depression, further highlighting the health advantages of this investment.
Embracing the Full-Body Experience
The full-body relief they provide is comprehensive, thanks to the integration of advanced features like rollers for the back, foot roller massage mechanisms, and even zero gravity functionalities that make you feel virtually weightless so you can relax even more.
Imagine ending a hectic day and sinking into a massage chair that takes over every ache in your body. The programs available at the touch of a button can transport you to a state of mental relaxation that's hard to achieve in everyday life. Whether it's your aching shoulders, stiff neck, or to relax tired feet, the chair's intelligent design understands and works on the areas you need most.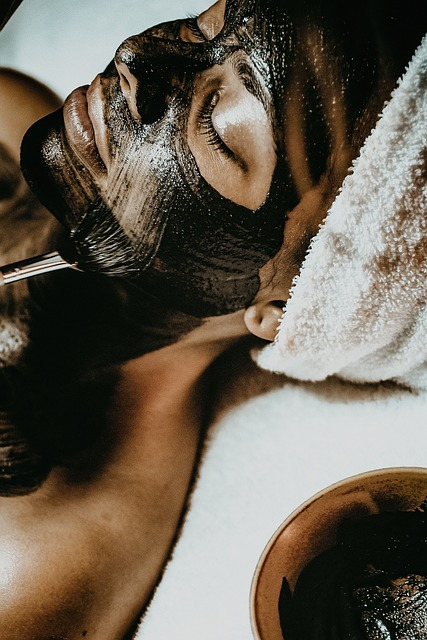 Real Relaxation in Zero Gravity
One of the revolutionary features that set high-end massage chairs apart is the zero gravity experience.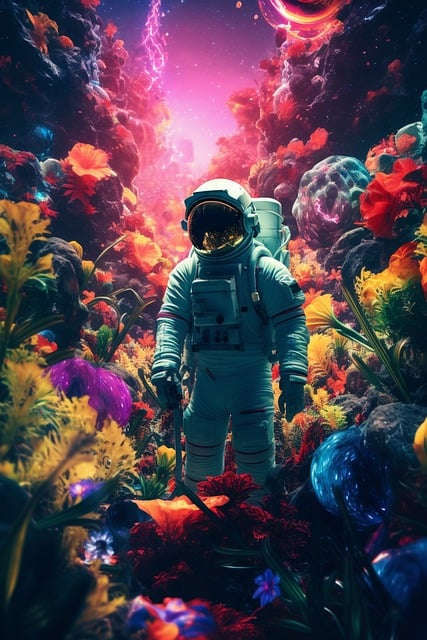 "Real Relax massage chair" is an option take it a step further with their one-button zero gravity recliner design, making it effortless to switch to a state where you feel liberated from the pulls of gravity. As you recline and elevate your arms and legs, the real relax massage chair provides an intensive massage that replicates the skilled hands of a professional therapist, working on your muscles and releasing trapped stress.
Smart Features for Personalized Comfort
Modern massage chairs are getting smarter, adapting to your preferences for a truly personalized session. From the intensity of the back rollers to the pressure of the foot massage, everything can be adjusted to suit your comfort level. Some expensive massage chairs even offer Bluetooth connectivity, allowing you to set the ambiance with your favorite tunes.
What's more intriguing is the back heating function. Chair options with back heating capabilities incorporate advanced heating technology to deliver warmth that penetrates deep into sore muscles, providing comfort and aiding in the relaxation process. This back heating feature is particularly beneficial for those who suffer from chronic backaches or muscle stiffness.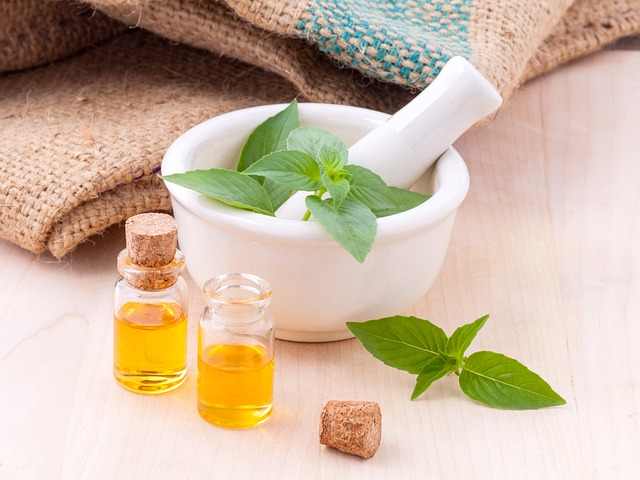 A Treat for Your Feet
After a long day, our feet often bear the brunt of our exhaustive routines. Advanced massage chairs understand this and come equipped with dedicated foot rollers. These foot massage rollers can apply precise pressure, performing a foot massage that drives away the fatigue, revives energy, and can even have a positive impact on your overall body balance and posture.
Investment for a Lifetime of Wellness
While it's true that high-end massage chairs can be a significant investment, it's one that pays for itself over time. Consider the cumulative costs of visiting a spa regularly, and suddenly, the price of a massage chair's price tag seems justifiable. Plus, there's no putting a price on the convenience and mental relaxation that comes from having a massage chair in your home, available at any moment.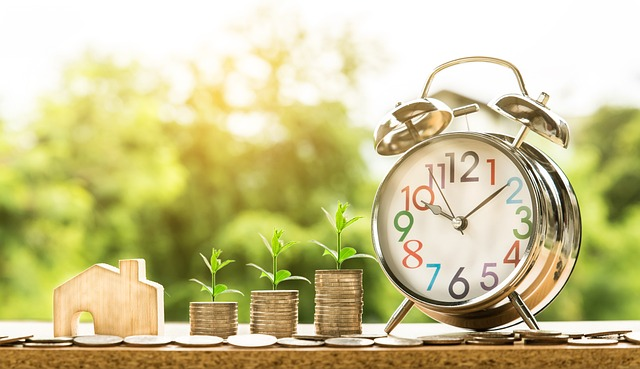 Moreover, with brands like the Real Relax massage chair, you're not just paying money for a real relax massage chair either; you're investing in years of wellness. These real relax massage chair name options are built to last, and the company often includes reassuring warranties and reliable customer service. And let's not forget the savings on shipping costs and the luxury of trying out different real relax massage chair products that come with your real relax massage chair too, enhancing your real relax your experience.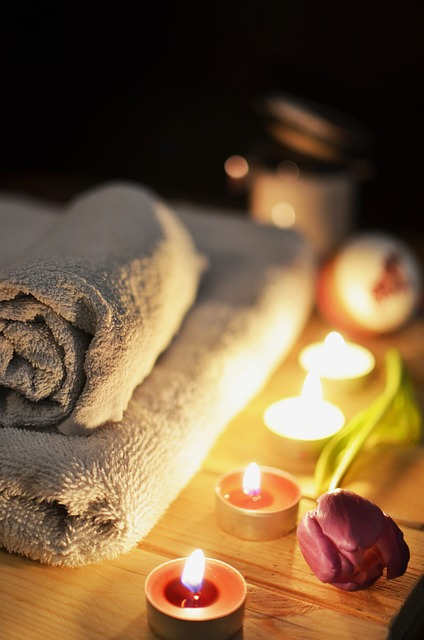 Beyond Relaxation: The Therapeutic Approach
Massage chairs offer more than just a quick way to relax. They're a consistent, reliable tool for improving overall body health. The kneading and Shiatsu techniques employed by these chair options can work wonders on chronic pain, especially in the neck, shoulders, and lower back areas. The consistent pressure and rhythmic motions not only help in alleviating pain but also improve blood circulation throughout the body.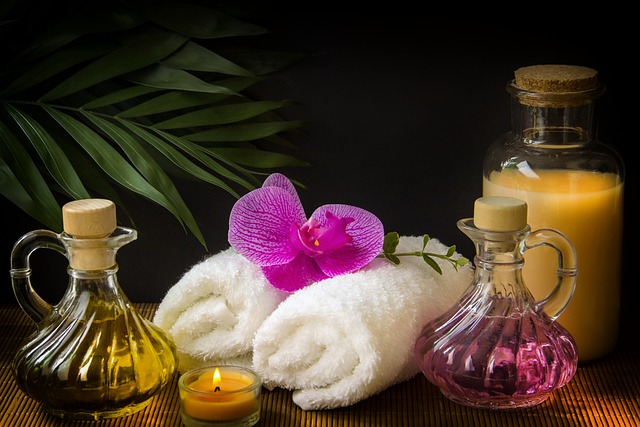 The Healing Warmth of Built-In Heating
The heating element built into many high-end massage chairs isn't just for comfort. Heat therapy is a known remedy for several body ailments, particularly stiffness and muscle tension. The heat feature in chair options like those from the Real Relax massage chair extends this therapeutic warmth to areas like the back, arms and feet, enhancing blood flow and easing muscles, preparing them for a deeper massage experience.
Tailoring Your Experience
The beauty of modern massage chairs lies in their ability to adjust to your preferences. Whether it's the intensity of the massage, the areas you want to focus on, or the type of massage technique, these chair can do it all. Users can create their massage chair programs, ensuring they create a personalized experience that caters to each person and their specific needs.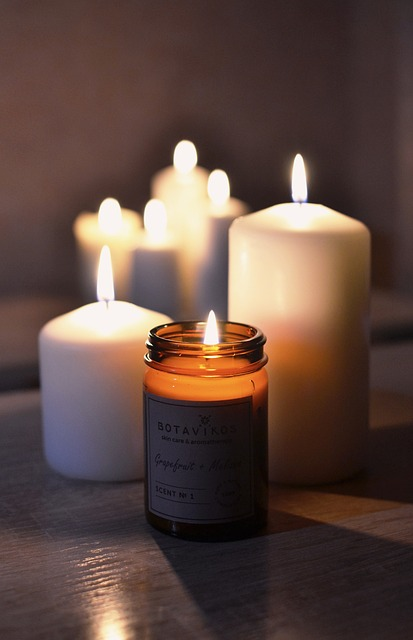 Accommodating Everyone: No Height Limit
One size doesn't fit all, and massage chairs understand that. That's why many come with no height or weight limit, featuring adjustable seating and leg rests to accommodate users of different statures. This inclusivity ensures that everyone, regardless of height, can enjoy a full-body massage experience from head to foot roller top to toe.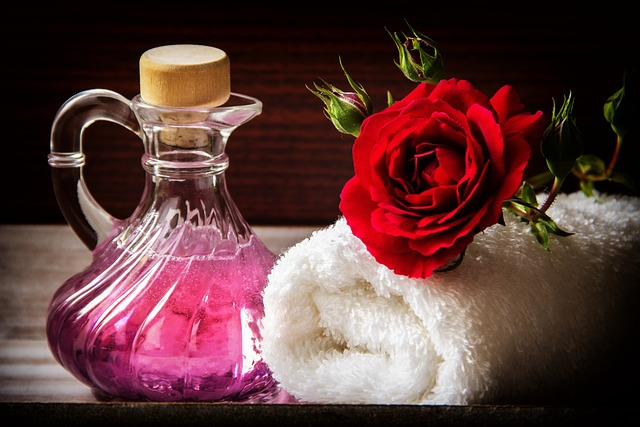 Smart Investment: Quality at an Affordable Price
While massage chairs are a luxury, that doesn't mean they're unattainable. Many reputable brands sell high-quality chair options at a lower price than you might expect, making them accessible to a broader audience. Plus, with the money saved from regular spa visits, your massage chair almost pays for itself over time.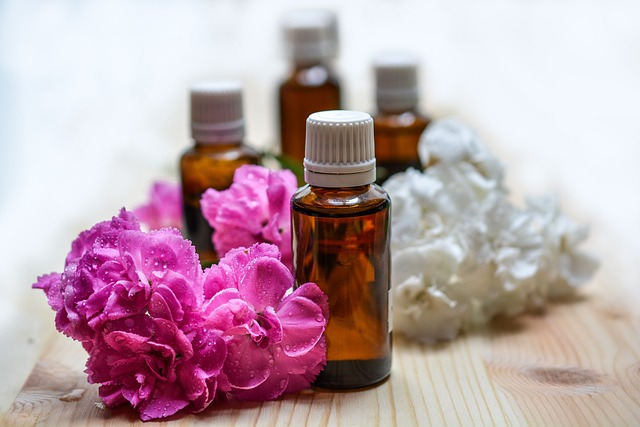 Discounts, Deals, and More
Keep an eye out on store front for discounts and promotional offers, especially during festive seasons. Many retailers sell massage chairs at a fraction of the cost during these periods. It's also worth checking the stock in both online and physical stores, as they might offer competitive pricing or bundle deals that include complementary pillows or accessories.
A Seamless Blend with Your Living Space
Modern massage chairs aren't just about functionality; they're designed to fit seamlessly into your living space. With sleek designs, LED light accents, and quality materials, they can be a stylish addition to any room. Plus, features like Bluetooth allow you to connect your phone and curate your relaxation soundtrack, further personalizing your massage sessions.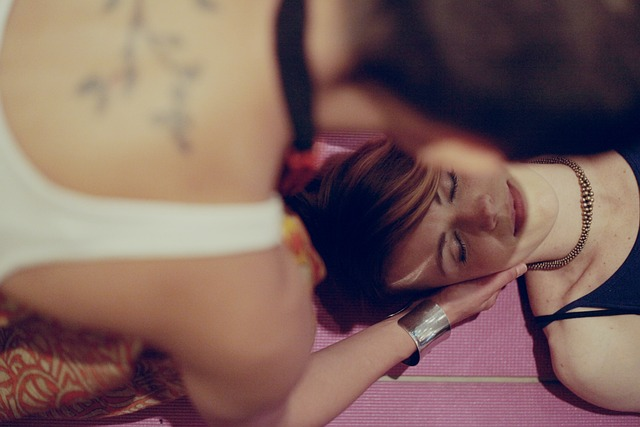 The Pinnacle of Comfort: Zero Gravity Chairs
When it comes to full-body support and relaxation, nothing compares to a zero gravity massage chair. These chair options, particularly those from the Real Relax brand store, elevate the legs and recline the back, mimicking the posture astronauts take during liftoff. This zero gravity position reduces pressure on the body and spine, relieves muscle tension, and improves circulation, providing an unparalleled level of comfort and relaxation.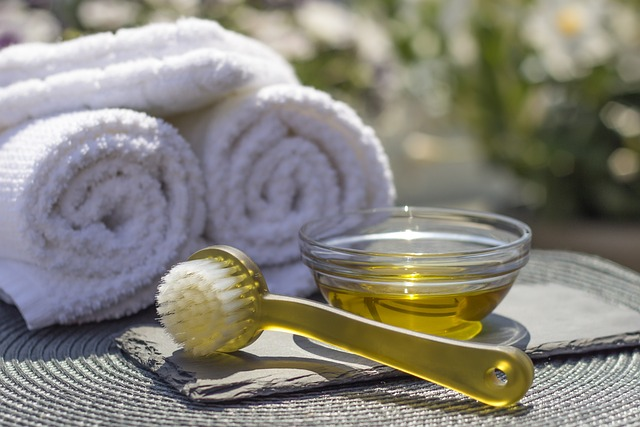 Advanced Technology for a Customized Massage
The latest Real Relax massage chairs are equipped with zero gravity SL track technology, a dual roller-core roller system designed to contour the human body's natural shape. This technology of zero gravity and allows the real relax massage chair's dual roller track and dual core roller full of rollers to glide from the upper back down to under the seat, providing a full-body massage that targets every pressure point.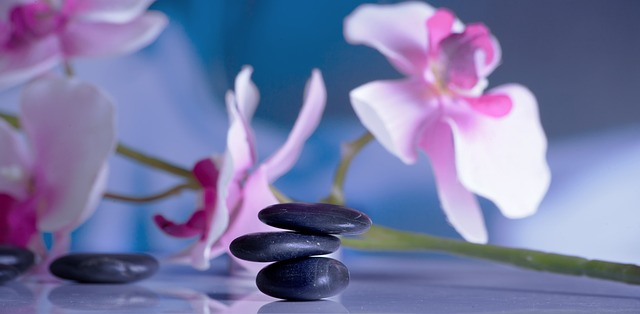 What's more, these chair options come with a variety of massage products integrated into the system, including foot rollers and heat elements, offering a spa-like experience right in your living room to help you relax. Whether you're looking to relieve pain, recover from a physical injury, or simply indulge in daily relaxation, these chair options are your personal masseuse on standby.
Making Luxury Accessible
Investing in a massage chair is a decision that comes with considerations of price and quality. However, the Real Relax massage chair breaks this price barrier by offering top-tier, chair features at a price of a fraction of the price of the cost. With the price and no compromise on the luxury massage chair experience, these real relax massage chair options provide every user with access to daily relaxation without the recurring expense of spa visits.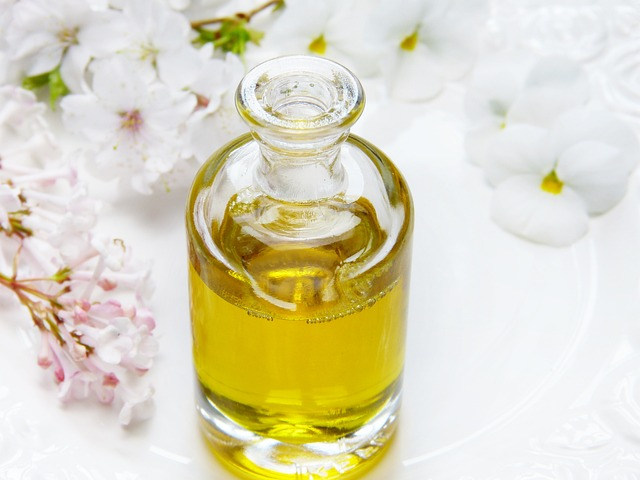 Smart Shopping for Massage Chairs
Purchasing a massage chair is no small feat, and smart shopping is crucial. Buyers should consider shipping costs, the shipping cost, available discounts, and brand credibility before making a purchase. It's advisable to explore options, compare features, and read customer reviews for an informed decision. Additionally, keeping an eye on the stock availability in online and physical stores can help snag a good deal.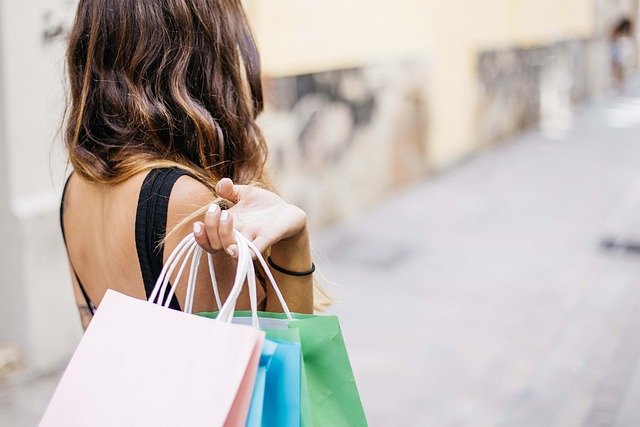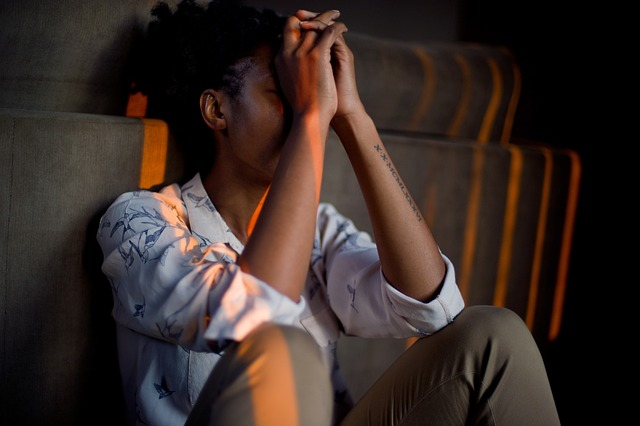 A World of Features in Your Seat
Modern massage chairs are not just seats. They are a gateway to a world of relaxation, equipped with various features like Bluetooth to turn on calming music, kneading functions for deep tissue massage, and Shiatsu techniques for a holistic wellness experience. They are designed to accommodate different body types with no weight limit, ensuring a comfortable experience for everyone.
A Revolution in Relaxation: The Zero Gravity Experience
Experience weightlessness with the zero gravity feature present in premium massage chairs. This innovative technology, inspired by space travel dynamics, places you in a balanced state of relaxation, where your legs are elevated, and the weight of your back is fully supported by the massage chair. This position simulates the full zero gravity in-gravity experience, reducing strain on your vertebrae, relieving back pain, and enhancing your overall massage experience.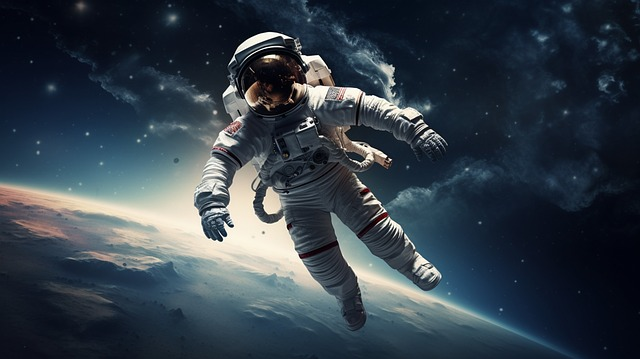 Real Relax: A Commitment to Quality and Comfort
Real Relax stands at the forefront of all massage products and technology. Their chairs, renowned for their durability and cutting-edge features, offer a comprehensive massage experience. From foot rollers that soothe tired feet to the zero gravity SL track that covers the full length of your back, every feature is designed with your well-being in mind.
What sets Real Relax massage chairs apart is their commitment to creating a personalized relaxation experience. The real relax chairs' dual-core processors allow for seamless adjustments, catering to your unique comfort preferences. Whether you prefer a gentle massage or need deep tissue penetration, these real relax chair options can adjust to meet your needs.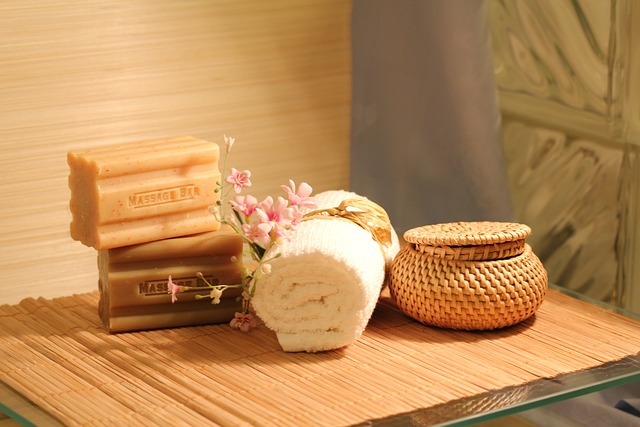 Smart Investment: Understanding the Costs
Investing in a Real Relax massage chair or bed is a decision that promises to create an unbeatable return on relaxation and health benefits. However, understanding the full real relax chair, price and financial aspect is crucial. While the upfront price may seem significant, it's a worthwhile investment considering the price and the long-term use and benefits it offers.
Be mindful of additional shipping costs and explore options for warranties or service plans. Also, consider the weight limit and compatibility with your living space to ensure you select the best brand and model for your needs. With Real Relax, you have the assurance of quality customer service, transparent costs, full support and no hidden charges.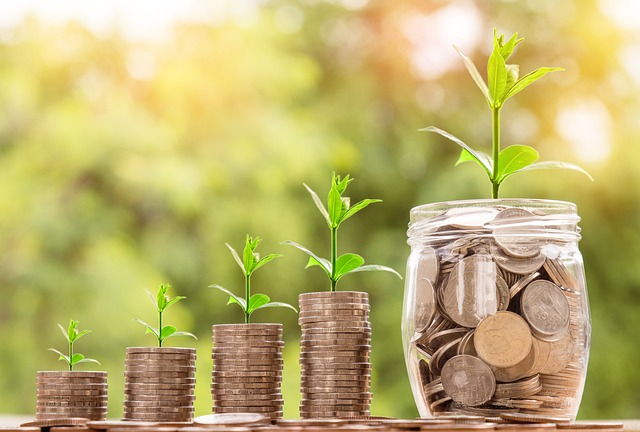 Convenience at Your Fingertips
In today's digital age, convenience is key to real relax now. Real Relax chairs come equipped with Bluetooth capabilities, allowing you to turn on your phone for favorite tunes, relax or guided meditation, enhancing your relaxation journey. .